Homogenizers
Reciprocating Pump type Homogenizer
IFM had a very long history of supplying homogenizers not only for the Japanese users but also foreign users. Based on the long and successful service experiences in the market and applying the sophisticated technologies of late, we developed Very High Press. Homogenizer (100Mpa.), in 2008.
HV-A, HV-E and EV-H type Homogenizers covers wide range of pressures, capacities and fields.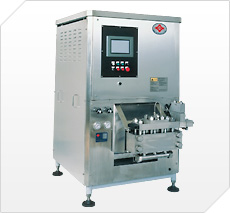 Centrifugal type Emulsifier
IFM had developed and been supplying centrifugal type emulsifiers to serve for the emulsifying of some sorts of seasonings, beverage and other kind of liquid foods. The Emulsifier is applicable in the process, such a way as ; sole use of Emulsifier, Slush Mixer + Emulsifier, Emulsifier + Homogenizer, in accordance with the viscosity and/or kind of products.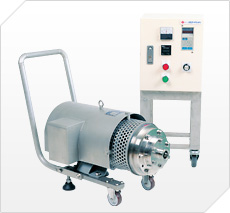 Micro Blenders